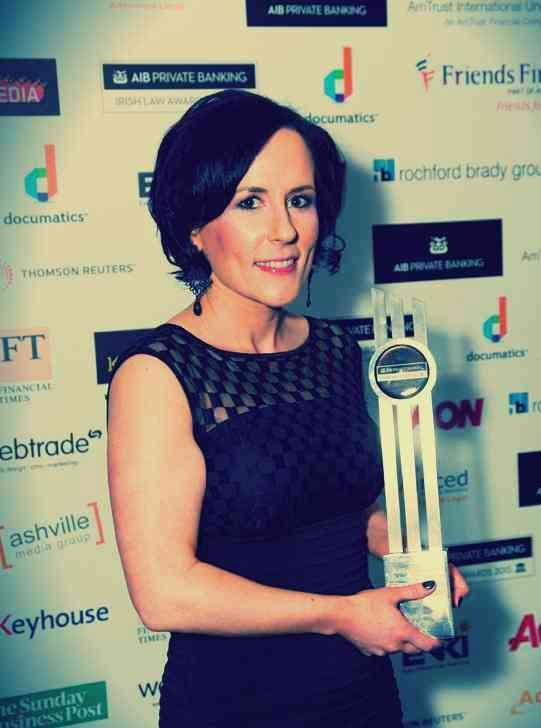 Aoife Corridan was chosen as Young Lawyer of the Year at the 2015 Irish Law Awards held on 30 April 2015 at the Hilton Double Tree Hotel, Dublin.
Aoife acted on behalf of one of the three accused in the Anglo Irish Bank Trial in 2014.
The case involved novel legal arguments highlighting the exacting standards expected of company directors. The case was widely recognized as one of the most complex and controversial trials in recent times with hundreds of witness statements and millions of documents.
The case firmly put the criminal liability of directors in the spotlight and has had and continues to have far reaching effects on corporate life in Ireland.