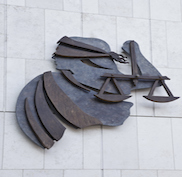 In a modern society where endless information and imagery is just a mere click away, the rise of a new wave of problems such as revenge porn is hardly a surprise. What is a surprise is the length of time taken by the Irish Government to draft legislation to deal with such offences and to bring Ireland's policy in line with that of other countries such as England, who have made it a criminal offence for a person to:
"disclose a private sexual photograph or film if the disclosure is made (a) without the consent of the individual who appears, and (b) with the intention of causing that individual distress" - Section 33 of the Criminal Justice and Courts Act 2015.
The first person to be convicted in England of the crime was in August 2015 and he was given a six-month jail sentence, suspended for 18 months, as well as 100 hours unpaid work at a hearing at Reading Magistrates' Court.
With regards to the Irish position on the above, the Law Reform Commission had made 32 recommendations in their 2016 Report on Harmful Communications and a number of these recommendations have been used to form the basis of the Harassment, Harmful Communications and Related Offences Bill 2017. The Government has proposed under the Harassment, Harmful Communications and Related Offences Bill 2017 to make revenge porn and up-skirting an offence, however this proposed bill is only at the Committee Stage before Dail Eireann. The Bill contains long overdue provisions not only in relation to revenge porn, but also to the offence of harassment, so it is vital that this bill is pushed through the process without further delay. Under the 2017 Bill, revenge porn or distributing intimate images without consent, or threatening to do so, with intent to cause harm will become an offence under section 4(1) and will be punishable (a) on summary conviction to a Class A fine or to imprisonment for a term not exceeding 12 months or to both, or (b) on conviction on indictment to a fine or to imprisonment for a term not exceeding 7 years or to both. Taking or distributing intimate images without consent is provided for under section 5 and a person who commits such an offence liable on summary conviction to a Class A fine or to imprisonment for a term not exceeding 6 months or to both.
Although the 2017 Bill is a signficant step in the right direction, given our laws have not been updated since the advent of the text message, it is not without its criticisms. An Open Policy Debate on online safety was held on 8th March 2018. It highlighted the need for a Digital Policies Commissioner to be established to oversee the implementation of these new laws and to act as a connecting thread between all other agencies involved, from companies like Google to An Garda Siochana. During a Dail debate on the Bill in January of this year, Ministers raised concerns that the Bill simply does not go far enough and more needs to be done to deal with the vast array of cyber-crimes that exist in a modern society. Concerns have also been raised regarding the prosecution of the suggested offences of revenge porn and upskirting. The Minister for Justice and Equality highlighted the following concerns about the implementation of the bill
"it would appear that the penalty structure set out in section 4(1) of the Bill is intended to accommodate the behaviours envisaged in sections 4 and 5 of the LRC proposals as outlined above. I have concerns there may be procedural difficulties with the prosecution of this offence. However, we can deal with these issues on Committee Stage. Section 4(3) provides for an aggravating factor for the purpose of sentencing where the complainant has certain disability such as to restrict his or her capacity to guard against harm. From a policy point of view, clarification should be sought as to why this provision is considered appropriate or necessary. The vulnerability of a particular victim is a factor which a court normally takes into account in sentencing an offender. It is also queried as to why it is limited to this section of the Bill and not others, possibly suggesting that vulnerability linked to disability would not be an aggravating factor for other offences in the Bill.
Section 4(4) provides that an offence under this section is a sexual offence for the purpose of the Sex Offenders Act 2001. Given the range of behaviours that can be covered under section 4 of these proposals, it would appear to me that less serious adolescent behaviour could result in a young person being subject to the Sex Offenders Act, which might not always be appropriate. Section 7 provides for jurisdictional matters. Pursuant to Article 29.8 of the Constitution, Ireland may only exercise extra-territorial jurisdiction in accordance with the generally recognised principles of international law. As this Bill attempts to provide for jurisdiction for offences committed outside the State regardless of whether the perpetrator is a citizen or resident of Ireland, this may raise constitutional issues unless Deputy Howlin can provide some basis in international law for this provision"
The most important step now is for this desperately needed Bill to be signed into law and for it then to be used as a springboard to bring Ireland's digital media laws up to date. The 2017 Bill brings some of the most important recommendations from the Law Reform Commissions into law and will provide a basic framework to build on as technology and social media continue to evolve and with it bring new offences that have not yet been conceived.
Aimee Dudley, Trainee Solicitor
29th August 2018