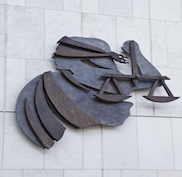 The 2017 Michael J Staines & Company Summer Internship Programme is now taking applications. This is an opportunity for aspiring criminal lawyers to gain practical experience at Ireland's award winning criminal defence team.
CV and cover letter should be sent to [email protected] with 'Summer Internship' in the subject title.
Deadline for receipt of applications is 31st March 2017.
**Please note we may also have opportunities for internships with Ireland's top criminal law firm throughout the year - candidates should specify available dates.