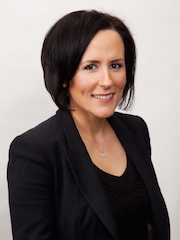 Aoife Corridan, Partner, was honoured to be invited to be among the initial members of the launch of the Ireland Chapter of the Women's White Collar Defense Association held at Arthur Cox on 23rd July 2018.
The Women's White Collar Defence Association (WWCDA) was founded in 1999 with the establishment of the Washington D.C. Chapter. Since then, 30 chapters of WWCDA have been organised throughout the U.S., Europe and Asia with membership now in excess of 1,400 women practicing in white collar defence. Many of its members have served in government positions and in corporate roles. Notable members have included former corporate General Counsels and Chief Compliance Officers, as well as former prosecutors and high ranking government officials.
The initial members of the Ireland Chapter met on 23rd July 2018 and included a number of women partners from Ireland's top law firms, including Arthur Cox, Matheson, McCann Fitzgerald and Michael J. Staines & Company. Karen Popp, co-founder and global chair of the WWCDA, joined the event via video conference.
Aoife Corridan acts on behalf of individuals and corporate bodies across a wide range of fraud, white-collar crime and regulatory matters. Many of her cases involve representing clients facing investigations in multiple jurisdictions and by separate enforcement agencies. She is also an experienced advocate and has both prosecuted and defended cases in Ireland and Scotland. Her experience extends to corruption, money laundering, asset seizure and extradition cases. She recently acted in the longest running criminal trial in the history of the State.
For more information on WWCDA, visit www.wwcda.org.