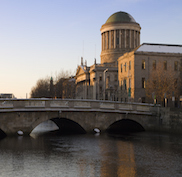 The Garda Inspectorate has recently published a report into 'delivering custody services' in which it recommends an overhaul into the way in which persons in custody are treated.
https://www.gsinsp.ie/wp-content/uploads/2022/02/Garda-Inspectorate-Delivering-Custody-Services.pdf
Issues were identified in a detained person's right of access to a solicitor. The inspectorate were unable to determine whether 19% of people who had requested to consult with a solicitor were able to do so. If a person doesn't request a solicitor, then that is not noted in the custody record. The Inspectorate recommend that this is changed and that the member in charge should record the detained persons decision regarding legal advice.
They also found that few Garda stations had facilities that guaranteed the privacy of legal consultations. They recommend that all custody facilities should contain soundproofed consultation rooms and that the decision to observe consultations should only be taken where an individual risk assessment determines it to be necessary and that should be recorded in the custody record.
They also found that detained persons were often not made aware that they could avail of the Garda Station Legal Advice Scheme and were only informed that they could apply for legal aid when they are brought to court. They recommend that detained persons are informed of the scheme and are given access to the Law Society's list of solicitors where they do not know the name of a solicitor.
It is vitally important that the rights of detained persons are protected, and the recommendations of the Garda Inspectorate are to be welcomed. Hopefully they will be implemented as quickly as possible.
Michael Staines Solicitors are available to advise and assist clients detained in Garda Stations. Our emergency contact number is (086) 254 0442.