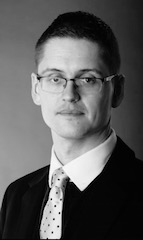 Experienced advocate, Rory Staines has joined the award winning criminal defence team in Michael J Staines & Company Solicitors.
A graduate of University College Dublin with an Honours BCL degree and Masters LLM, he was called to the Bar in 2005 and practiced as a barrister until 2017. An experienced trial advocate, he has defended clients charged with murder, rape and other serious criminal offences for over a decade. He has considerable lecturing experience, having taught in UCD, DCU and Griffith College while also tutoring in Criminal Procedure, Evidence and Criminal Law in King's Inns from 2010 to 2017.
Speaking on behalf of the firm, Aoife Corridan, Partner said, "We are delighted to welcome Rory to the office. He brings an enormous wealth of experience and talent from his time at the Bar to our team of dedicated criminal lawyers".
Click on any of the following links for cases in which Rory defended clients: